Updated!! Belize Blue Hole with Ramons Village Resort!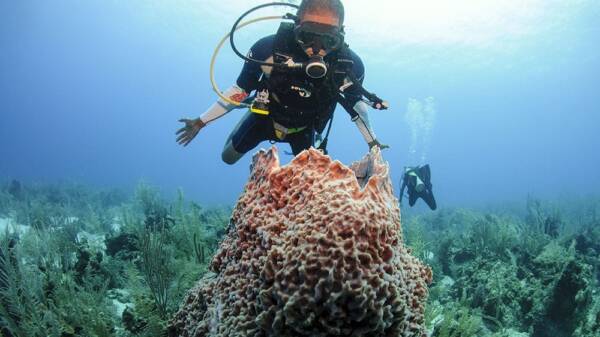 Join YSS Dive in Belize at Ramons Village Resort. "Blessed with both the World's Second Largest Barrier Reef, at 186 miles, and three of the four living atolls in the Western Hemisphere, Belize is a Scuba Diver's Paradise.
Because of its spectacular dive sites, Belize attracts divers from around the world and the Ramon's Village Divers' dock is the perfect launching point for any underwater excursion."
What's Included:
Transfer from/to San Pedro Airstrip
AND!!! Transfer from/to Belize International Airport to San Pedro
12 Boat dives
Weight/tanks
Free WiFi
DAN diver insurance for the trip

Breakfast - Choice of any entrée on the breakfast menu with coffee and juice
Diver and Non-diver options now available at YSS Dive. We strive to make all trips a unique trip.
Starting from
Availability: Contact us for booking information
The Resort: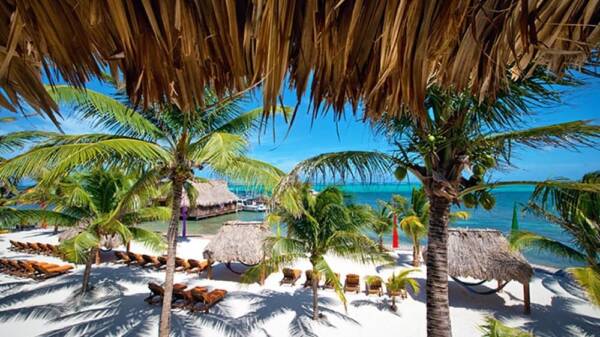 Ramon's Village Resort is the host hotel for government dignitaries, entertainment personalities, entrepreneurs, authors, songwriters, artists, dive professionals, amateur dive enthusiasts, photographers, fishermen, beauty queens, fashion models, vacationers and the person who just wants to get away for a few days. We can only accommodate a few guests at any one time and we fill up pretty quickly, so if you want to make some great memories and a bunch of new friends, make your reservations early and come stay with us!
Combine the lush vegetation, Mayan influence, Tahitian elements, delicious food, wonderful people, excellent service, great amenities, comfortable accommodations, superb location and the wide variety of entertainment options, and it's no wonder Ramon's Village Resort in San Pedro on the island of Ambergris Caye has been the first choice of travelers to Belize since 1987.
The Diving!
From exploring Jacques Cousteau's world-famous Blue Hole to the enjoyment of the undersea wonders of Lighthouse Reef Atoll and the Turneffe Atoll, to the incredible beauty of Hol Chan Marine Reserve and the unforgettable heart-pounding adventure of "swimming with the sharks" at Shark Ray Alley, you'll never see anything like this again. We truly do have an extraordinary collection of God's spectacular trophies in His underwater showcase of wonderful things.
Ramon's Village Divers maintains a fleet of four skiffs ranging in size from twenty-eight feet to thirty-four feet. These boats are used for dives along the Belize Barrier Reef in the vicinity of Ambergris Caye and carry up to eight divers plus crew. The close proximity of the Barrier Reef, just over a quarter mile offshore, allows us to choose from thirty or forty named sites within a five to fifteen minute boat ride from our dock. Ramon's Village Divers offer daily trips at 9:00am, 11:30am and 2:00pm to dive sites along the Belize Barrier Reef adjacent to Ambergris Caye.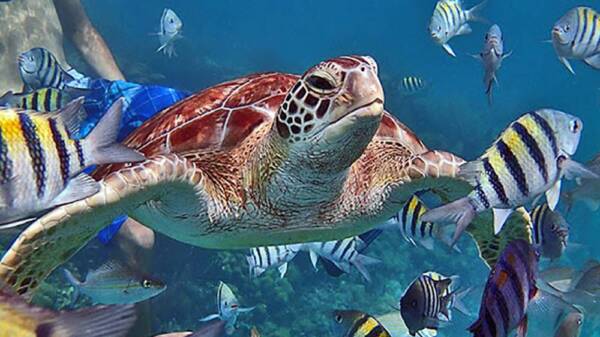 Since the dive sites are within minutes of our dock, we return to our dock between dives to exchange scuba tanks and fulfill your surface interval requirement. This allows our divers to choose any combination of dives each day. Ramon's Village Divers also offers its guests double or triple tank dives along the Belize Barrier Reef. Our dive sites offer both the novice and experienced diver incredible dive opportunities. Our dive masters and dive guides will customize your dive based upon your skill level.
The Miss Gina, our Pro forty-two foot dive boat, carries up to sixteen divers plus crew making it an excellent choice for dive groups and can also be used for dive trips to the Turneffe Atoll. The Lady Grace, our Newton forty-six foot dive boat, can accommodate up to twenty-four divers plus crew and provides a comfortable outing for those wanting to dive Jacques Couteau's Blue Hole.
The Jungle Deluxe:
The Jungle Deluxe units offer a choice with one King bed or two Queen beds. The newly constructed Jungle Deluxe units have been carefully positioned and surrounded by jungle foliage making you feel like yours is the only cabana on the property.
The increased floor space allows for larger showers with bench, larger vanities with granite counter tops, increased luggage and clothes hanging area, in-room refreshment center, upholstered bamboo chairs with table and updated finishes throughout the room.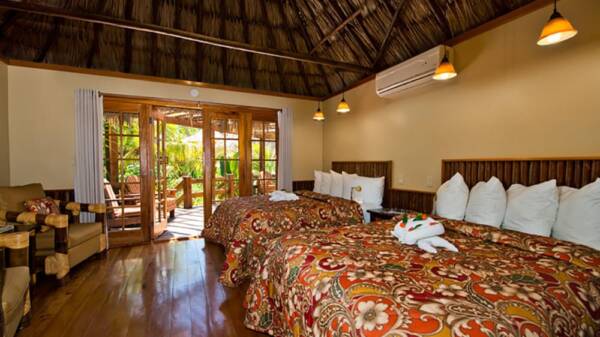 The individual cabanas are made more spacious by the exposed palm thatched roof in the rooms while the first floor units feature a beautiful Belizean hardwood ceiling. The Queen room provides two beds which sleep four people. The King Room has one bed and sleeps two people.
Room Amenities
Air-conditioning

Alarm clock/radio

Bath Amenities

Coffee maker

Compact Refrigerator

Complimentary coffee

Hair Dryer
Hotspot (WiFi)

In Room Safe

Microwave

Safe Deposit

Telephone

Verandah with chairs
0 reviews for Updated!! Belize Blue Hole with Ramons Village Resort!